Essence of Management (Our Corporate Culture)
The Otsuka group conducts its operations based on its enduring corporate philosophy, "Otsuka-people creating new products for better health worldwide." Three approaches form the core for creating new value: Ryukan-godo (by sweat we recognize the way), Jissho (actualization) and Sozosei (creativity). These are shared by employees as Otsuka's heritage, permeating its daily business activities and helping to cultivate its corporate culture.
Providing Value through Our Businesses
As a total healthcare company, the Otsuka group's operations encompass maintaining and improving day-to-day health, as well as from diagnosis through to treatment of diseases. The Otsuka group contributes to bringing health to people worldwide by providing innovative products in its Pharmaceutical Business and Nutraceutical Business to address unmet medical needs and yet-to-be-imagined needs.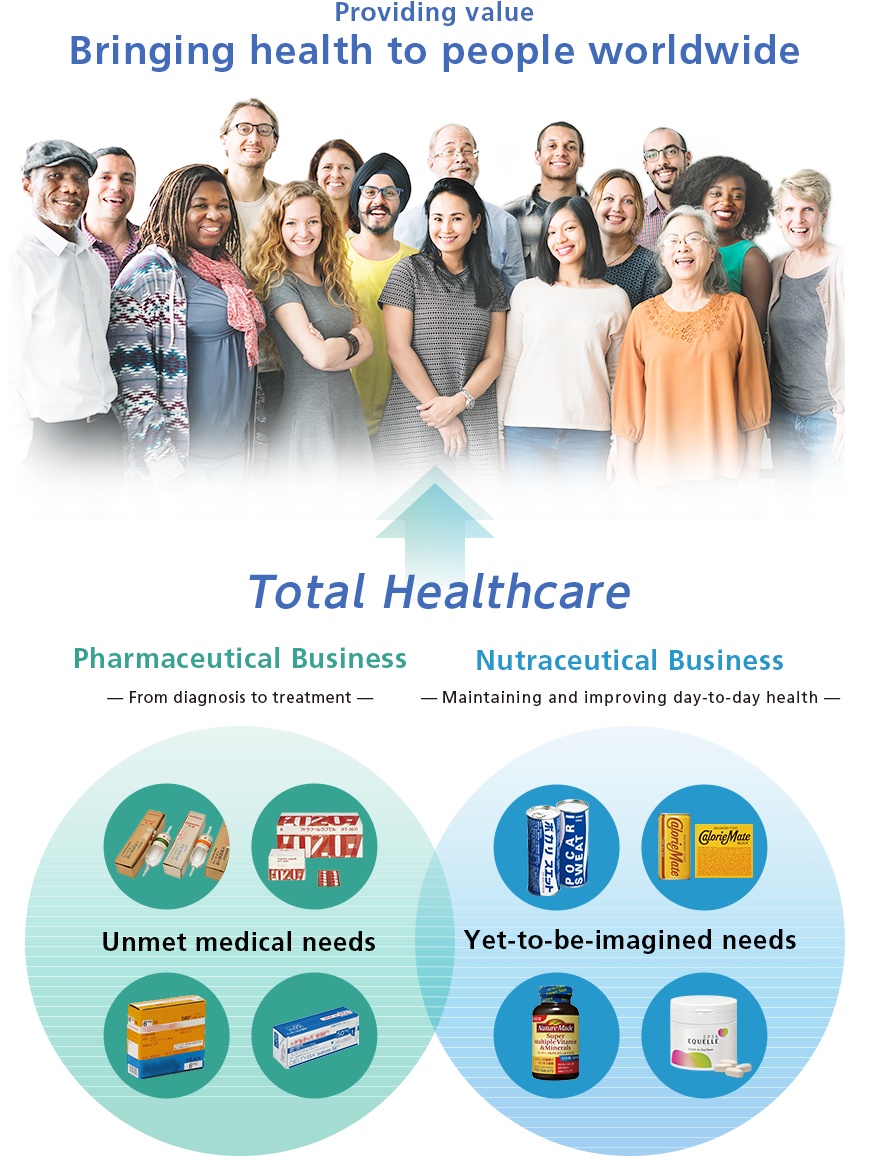 About the Otsuka Group's Businesses