Goals
In order to realize both a sustainable society and ongoing corporate growth, a global shift to sustainable business models that grow without impacting the environment is necessary. To continue providing products that contribute to the health of people worldwide, the Otsuka group will raise resource efficiency throughout the value chain and build a sustainable system for recycling and conservation of resources, including biological resources.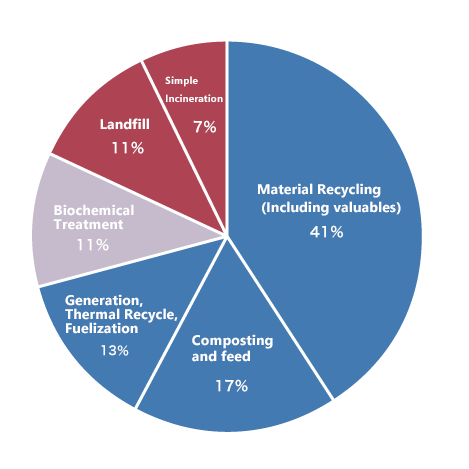 Initiatives to Achieve Zero Waste1
Global emissions in FY 2020 were 88,900 tonnes, and simple incineration and landfill volume was 14,500 tonnes, a 10% decrease from the previous year. The Otsuka group is working with each group companies in Japan and overseas to achieve the 2030 goal of a 50% reduction in simple incineration and landfill compared with FY 2019.
1.

Approach seeking to reduce waste generation and wasted resources to zero