The Challenge of Addressing Unmet Medical Needs
Psychiatry and Neurology
Japan's Ministry of Health, Labour and Welfare has defined psychiatric disorders as one of the five major disease areas. The rising number of patients with such disorders poses a pressing global issue. However, while the list of psychiatric and neurological diseases is long, including schizophrenia, depression, bipolar disorder, and Alzheimer's, R&D in this area is challenging, and the underlying causes of these diseases have yet to be precisely elucidated. In recent years, there has been a particularly sharp rise in patients with depression or dementia. Satisfaction with current treatment methods is low, and patients and their families are in immediate need of new therapeutics. Psychiatry and neurology is a key focus area in which the Otsuka group has been making headway, namely with the development of antipsychotic drugs REXULTI and ABILIFY MAINTENA, as well as Selincro, a drug that helps in the reduction of alcohol consumption in patients with alcohol dependency. We are also proactively developing therapeutic drugs for diseases with no effective medicines. Behavioral disorders (agitation) associated with Alzheimer's disease are an issue of particular social concern. It is thought that a large number of Alzheimer's patients exhibit some form of agitation, such as excessive motor activity, and verbal or physical aggression. This kind of disorder places a burden on patients and caregivers, impacting quality of life. Moreover, agitation is associated with an increased likelihood of having to move into nursing facilities and the progression of dementia, so the Otsuka group is working to develop effective treatments.
Oncology
As medical science advances, year by year progress is being made in the diagnosis and treatment of cancer, which is the number one cause of death in Japan. Nevertheless, there are still many forms of cancer that lack effective treatments and from which it is difficult to make a complete recovery. The oncology area, where there are still many unmet medical needs, is another of the Otsuka group's key focus areas. This stems from our track record since the 1970s as a pioneer in developing oral anti-cancer agents, which at that time were not widely used anywhere in the world. In addition to conventional chemotherapy and molecular targeting drugs used to treat specific organs, we are taking on challenges in the new fields of gene therapy and cell therapy in order to keep pace with the shift toward genomic medicine and personalized medicine tailored to the characteristics of the cancer in each individual patient. Going forward, we will continue to advance our R&D to deliver innovative therapeutic drugs to patients with greater speed.
Infectious Diseases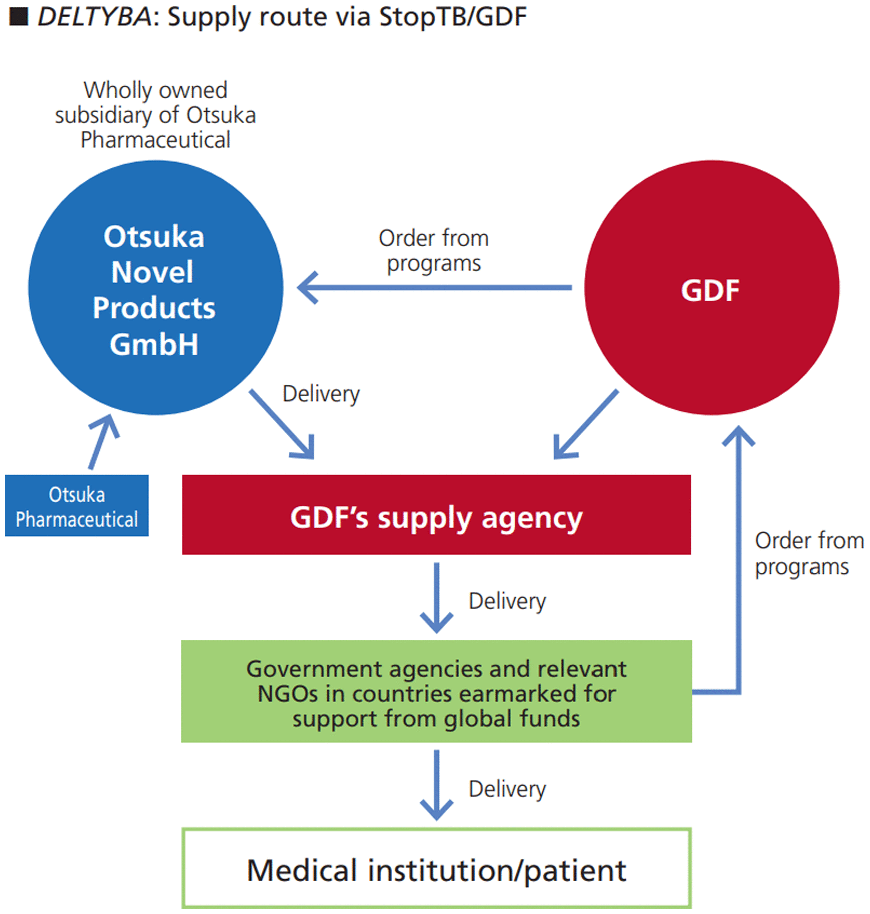 Tuberculosis is one of the world's three major infectious diseases, the others being AIDS and malaria.It is an infectious disease with a high number of deaths as well as COVID-19.It has also been designated as a disease to be eradicated by 2030 as part of the Sustainable Development Goals (SDGs). Each year, tuberculosis affects more than 9.9 million people and causes 1.5 million deaths worldwide. Furthermore, according to a modelling analysis by the Stop TB Partnership, the tuberculosis mortality rate has increased because of reduced diagnosis and reporting due to lockdowns and other movement restrictions related to the COVID-19 pandemic, and is becoming a significant problem. After more than 30 years of research and development, Otsuka Pharmaceutical successfully created DELTYBA, a new tuberculosis drug. It is one of the world's first new tuberculosis drugs in nearly 40 years, and is recommended in WHO's treatment guidelines. Given the current situation, in which DELTYBA needs to be made available as quickly as possible as a new option for multidrug-resistant tuberculosis, Otsuka Pharmaceutical entered into a public-private partnership with Stop TB Partnership's Global Drug Facility (GDF) in 2016. We have obtained regulatory approval in various countries, and as a result of increased access through alliance partners and through access programs operated by governments and public international organizations, the use of DELTYBA is now being promoted in more than 120 countries and regions as of December 2021.
In addition, the Otsuka group is conducting research and development of a new multidrug-resistant tuberculosis agent (development code: OPC-167832), and will continue working toward the eradication of tuberculosis.
Partnerships
Eradicating Tuberculosis
The Global Health Innovative Technology Fund (GHIT Fund) is an international public-private partnership involving the Japanese government, private corporations, the Bill & Melinda Gates Foundation, Welcome Trust, and United Nations Development Program. It funds drug, vaccine, diagnostic and other R&D in order to leverage Japan's high level of technology and innovation in the fight against infectious diseases such as AIDS, malaria and tuberculosis and neglected tropical diseases, which mainly affect developing countries. Since June 2016, Otsuka Pharmaceutical has contributed to the GHIT Fund as an associate partner.
Also, in line with the goal of eradicating tuberculosis, we have participated in the planning of the Project to Accelerate New Treatments for Tuberculosis (PAN-TB collaboration) since February 2020. This world-first global cross-industry collaboration between charitable and non-profit organizations and the drug industry aims to satisfy the Target Regimen Profiles (TRP) proposed by the World Health Organization (WHO) for tuberculosis by speeding up the development of a new pan-TB regimen suitable for all tuberculosis patients.
Initiatives in Kidney Disease
Autosomal dominant polycystic kidney disease (ADPKD) is a hereditary, intractable orphan disease. It involves the progressive development and enlargement of a large number of fluid-filled cysts in both kidneys due to gene mutations. The kidneys grow to many times their original size, resulting in the gradual deterioration of kidney function. Otsuka Pharmaceutical has signed a comprehensive partnership agreement on ADPKD with the Japan Kidney Association, and is working to raise awareness about ADPKD and improve the level of medical care.
Otsuka Pharmaceutical has signed a collaborative agreement—also with the Japan Kidney Association—aimed at the practical application of basic research by young researchers in the kidney field. We are openly soliciting drug discovery research themes from academia through the Kidney Research Initiative-Japan (KRI-J)—a platform for collaboration between academia, industry and government established by the Japan Kidney Association. The signing of joint research agreements between the research institutions and Otsuka Pharmaceutical will enable us to carry out research on the selected themes.
Supplying Pharmaceuticals to More Patients (Access to Medicine)
Expanding Access to Medicine
The Otsuka group is committed to improving access to medicines not only through research and development of pharmaceuticals and IV solutions that address unmet needs, but also by supporting those with limited access to medicines due to financial or other reasons.
Otsuka Pharmaceutical has implemented the Otsuka Global Patient Access Support Policy to improve patient access to medical care. This includes the introduction of the Otsuka Patient Assistance Program using Iclusig tablets for patients with certain types of leukemia in Asian countries and regions. The program provides financial support for pharmaceuticals and in other ways to patients who cannot afford medical care due to insufficient insurance reimbursement or other financial reasons.
Initiatives to Expand Access to Tuberculosis Drug DELTYBA
Eradicating tuberculosis is still a major challenge worldwide. In support of that effort, Otsuka has been working to expand access to DELTYBA, and since 2016 has shipped enough doses to treat more than 40,000 cases.
Access programs implemented by countries and public international organizations

endTB project conducted by Unitaid (a global health agency)
Access programs implemented by the governments of South Africa and India

Access through compassionate use programs1

Supplied to more than 200 patients in 19 countries (ERJ, 20202)

Supply from Stop TB Partnership's GDF (since February 2016)
Access through alliance partners

Alliance with R-Pharm JSC (Russia, CIS, etc.)
Alliance with Mylan N.V. (India, South Africa, other TB high-burden countries)
1Public programs that provide access to yet-to-be-approved drugs on an exceptional basis to patients with serious or life-threatening diseases
2Ghosh S et al., Eur Respir J. 2020 Nov 26; 2002483.
Expanding Access to Medicine
There are patients who cannot expect satisfactory outcomes from existing treatments, or whose conditions render them ineligible to participate in clinical trials. Such patients are unable to access investigational drugs that might be a potential treatment option. Through its Expanded Access Program, the Otsuka group provides patients that are ineligible to participate in clinical trials with access to investigational drugs based on application by their physician and if they meet pre-specified conditions.
Initiatives of Otsuka Pharmaceutical Development & Commercialization (OPDC)
While it is preferable for patients to participate in clinical trials, it is not always possible for them to do so. In such cases, OPDC may enable patient access to investigational drugs. This method, also known as compassionate use, provides patients with drugs that are not yet approved by the FDA for use outside of clinical trials. OPDC accepts requests for Expanded Access Program from doctors treating patients who have no other effective treatment options.
Initiatives of Taiho Oncology
Taiho Oncology, Inc. ("Taiho") is committed to helping patients with cancer obtain access to new treatments. While we believe this is best accomplished through participation in clinical trials, we recognize that this is not always possible for every cancer patient. In such situations, Taiho may be able to provide pre‑approval access to an investigational drug through our Expanded Access Program. Expanded Access, also known as Compassionate Use, is the use of an investigational medical product intended to diagnose, monitor or treat a patient's disease or condition, prior to FDA approval and outside of use in a clinical trial. Taiho accepts requests for pre‑approval access to investigational cancer medicines from physicians only.
Patient Support Programs
In some countries and regions, the Otsuka group offers a variety of programs that provide support to patients and caregivers when patients purchase certain Otsuka group products.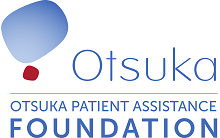 Initiatives of the Otsuka Patient Assistance Foundation (OPAF)
OPAF is a nonprofit organization providing Otsuka's pharmaceuticals free of charge to patients who are not insured or whose treatment costs are not fully covered by insurance.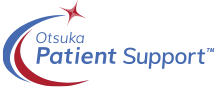 Initiatives of the Otsuka Patient Assistance Foundation (OPAF)
OPAF's Otsuka Patient Support™ combines resources, tools, and support teams to help patients, caregivers, and healthcare professionals.

Initiatives of Taiho Oncology
Taiho Oncology runs the Taiho Oncology Patient Support™ program to provide patients, caregivers, and healthcare professionals with services such as insurance confirmation, treatment cost assistance, and treatment planning support when starting treatment with Lonsurf.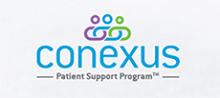 Initiatives of the Taiho Pharma Canada, Inc. (TCAN)
Taiho Pharma Canada (TCAN) has a personalized patient support program (Conexus Patient Support Program™) in Canada that provides services, including reimbursement information, one-on-one support from a dedicated nurse, specialized pharmacy services and home delivery, and educational services for patients, caregivers and healthcare workers when starting treatment with the anticancer drug Lonsurf.
Fair Pricing of Pharmaceuticals and Improved Healthcare Infrastructure
With the aim of contributing to improved access to pharmaceuticals, the Otsuka group researches, develops and extends therapeutic drugs and IV solutions that address unmet medical needs. We also work to provide pharmaceuticals at fair prices to support improved healthcare infrastructure. One example is Otsuka Pharmaceutical Factory's approach to IV solutions, which are defined as basic drugs (a drug with high clinical necessity whose manufacturing and sales will continue to be required without interruption).* Group companies manufacture IV solutions locally, which contributes to local communities, such as through the supply of products at fair prices and the creation of employment opportunities. Not many of Japan's pharmaceutical companies supply locally manufactured pharmaceuticals in other countries, due to the risks involved and differences in technical capabilities. However, we insist on manufacturing IV solutions in the country in which they are sold because we believe in supplying pharmaceuticals at fair prices for each country or region so that all people can receive medical treatment equally, whether rich or poor. The Otsuka Global Quality Standards have been set to maintain high quality in every country that manufactures our products, aiming to further improve quality.
*Vision for the Pharmaceutical Industry 2013, Ministry of Health, Labour and Welfare
Providing Information to Patients, Their Families and Caregivers
Across its product portfolio, the Otsuka group provides patients, their families, and caregivers with a variety of materials and information to help foster their understanding of disease and assist patients in their medical care.
Initiatives of Otsuka America Pharmaceutical, Inc. (OAPI)

This company provides educational materials online for patients, their families, and caregivers to better understand disease.
Initiatives of Taiho Pharmaceutical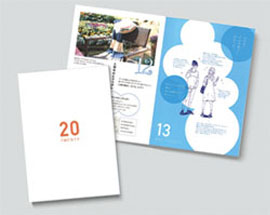 Taiho Pharmaceutical creates and provides a variety of materials that healthcare professionals can use to assist in patient care. Since 2016, it has distributed its 20—TWENTY— booklet for cancer patients in the AYA generation (adolescents and young adults), their families, friends, and others close to them. The booklet does more than just focus on issues of physical appearance; it also addresses topics related to overcoming obstacles in daily life, dealing with negative emotions, and developing a positive attitude. The company distributes these materials to healthcare professionals in the hope that they will help patients undergoing cancer treatment deal with the issues they face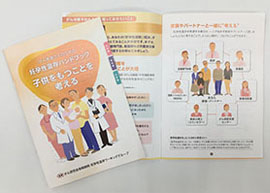 In 2017, Taiho Pharmaceutical published a booklet entitled Thinking about Having Children: Handbook for Cancer Patients to Preserve Fertility. Recent advances in medical care have ushered in an era in which cancer can often be brought into remission, and even when it cannot, patient life expectancy is still longer. At the same time, fertility preservation technology has also improved. This booklet is designed to give patients more knowledge about fertility preservation before cancer treatment, so they can understand the possibility, for those who wish, of having children in the future. The company hopes that, armed with a full understanding of the situation based on this new knowledge, patients can then move forward with treatment.
Initiatives of the Sozosei Foundation
Otsuka America Pharmaceutical, a U.S.-based group company, established the Sozosei* Foundation in 2019. The purpose of the foundation is to spread awareness of medical issues in the U.S., disseminate information and promote education about medical care and health-related issues, and contribute to related organizations. The foundation mainly provides support in the psychiatry and neurology area, and the renal area, and contributes to disaster relief activities and local communities. In 2021, the foundation made donations to support patients affected by COVID-19 as well as their families and healthcare providers.
* Sozosei (creativity) is one of the Otsuka values.