Basic Policy
The Otsuka group actively promotes diversity based on the belief that active participation by a wide range of employees further advances innovation and globalization. Accordingly, as a corporate group constantly in pursuit of innovation, we are endeavoring to establish a richly diverse workplace environment.
Approach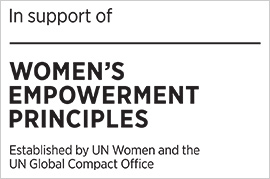 Since the 1980s, a time when the concept of diversity had yet to gain wide acceptance, our top management has actively promoted diversity in the belief that active contributions from personnel with diverse nationalities, races, ages, genders, disabilities, sexual orientations and other characteristics are essential in creating innovative products and ideas that drive corporate growth.
The Otsuka group has stated its commitment to promoting diversity in the Otsuka Group Global Code of Business Ethics. Furthermore, in 2017 the group became a signatory to the Women's Empowerment Principles (WEPs), a set of corporate principles jointly developed by the United Nations Global Compact (UNGC) and UN Women1 that offers guidance on how to empower women in the workplace.
To demonstrate our commitment as a signatory to the WEPs, we have introduced a number of systems that meet WEPs at group companies in Japan. Notable examples are the Work Interval System, which mandates minimum rest periods for workers, and the Family Smile Support System,2 which encourages employees to work from home if necessary to deal with childbirth, childcare, childrearing, and nursing care, thus achieving better work efficiency, productivity, and work-life balance. We also regularly hold group-wide training on women's empowerment. In order to support our diverse employees in pursuing career continuity, we have enhanced childcare, nursing care, and other systems at each group company and have opened daycare centers at three of our business premises (in Tokushima, Osaka, and Tsukuba) to help employees balance childcare and work.
Taiho Pharmaceutical believes that having women in management roles leads to more diverse views being reflected in management decisions. Accordingly, we began new initiatives in 2020 for female managers. Based on the results of an independent assessment, women reexamined their skills, abilities and personality traits to create their own career plans, and are linking those plans to professional development through their work, with support from their supervisors. Also based on the independent assessment results, we began individual training for women in management who aspire to advance to top-level positions.
Moreover, on the topic of LGBT issues, we are actively conducting diversity promotion initiatives such as group-wide seminars, with the aim of achieving a more inclusive workplace.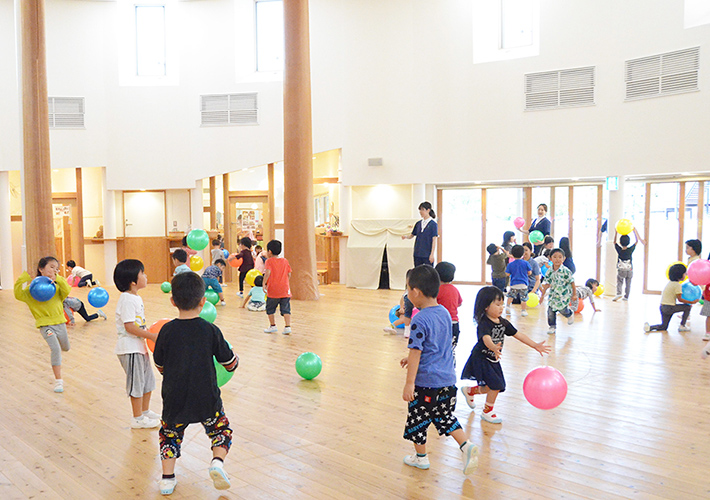 In another initiative, Otsuka Pharmaceutical established Heartful Kawauchi in Tokushima City in 2011 as a special purpose subsidiary. This subsidiary helps people with disabilities to fully realize their potential.
1

United Nations Entity for Gender Equality and the Empowerment of Women

2

Revised telework system for increased flexibility
Initiatives to Address Unconscious Bias
Unconscious bias refers to views and ways of thinking shaped by an individual's experience, information from the media, and a company's own conventions and culture that individuals may not be aware that they hold. Based on the idea that this bias hinders efforts to leverage diversity for greater innovation, Otsuka America Pharmaceutical, a subsidiary of Otsuka Pharmaceutical, regularly conducts unconscious bias training on mental illnesses, an area where people tend to have mistaken beliefs, for employees. Otsuka Pharmaceutical also took this up as one of the main topics at the Ikuboss Seminar in 2020, where all managers learned about unconscious bias.
Creating a Workplace Where Employees Can Receive Treatment While Continuing to Work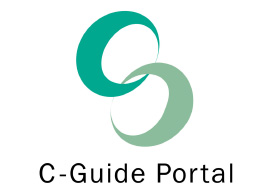 As a company developing and supplying anti-cancer agents, Taiho Pharmaceutical has a team to realize "Workplace support for employees with cancer." This team, mainly composed of the Human Resources Department and occupational nursing staff, aims to create a workplace where employees with cancer or other diseases can receive treatment while continuing to work.
Going further, in 2019 Taiho Pharmaceutical launched C-Guide Portal, a portal site about cancer for employees. Cancer is such a common disease that it is said to affect one in two Japanese people during their lifetime. However, a patient's experience is a sensitive topic, and there may be limited opportunities to get into the details. The site provides information on systems and consultation desks that employees and their families can use if someone develops cancer or another disease, and highlights the importance of cancer prevention and screening. It also has a page where users share experiences. Here, employees share information about the reality of treatment, learned through family members' or their own experiences fighting cancer. This helps employees deepen their understanding of and recognize issues in cancer treatment. Meanwhile, it enhances their appreciation of the role they play as employees of Taiho Pharmaceutical, an anticancer drug manufacturer.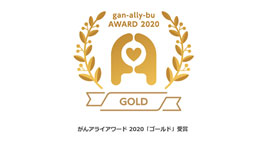 In recognition of these initiatives, in 2019 and 2020, Taiho Pharmaceutical was awarded a gold prize at the Cancer Ally Awards organized by Gan Ally Club, a private sector project addressing the issue of cancer and employment. In 2016, Taiho Pharmaceutical also received an Award of Excellence under the Tokyo Work Circle Project (organized by the Tokyo Metropolitan Government), which recognizes companies that take actions for employees who have cancer, enabling them receive treatment while working.
Taiho Pharmaceutical's initiatives were introduced at the Symposium on Support for Balancing Treatment and Work, which was hosted by the Ministry of Health, Labour and Welfare in Tokyo in December 2019, and in Aichi Prefecture in February 2020.
External Recognition
Content
Company
Nadeshiko Brand
System for selecting companies that actively promote the employment and advancement of women. (Ministry of Economy, Trade and Industry; Tokyo Stock Exchange)
Selected in 2020: Otsuka Holdings*


* Scope of survey: Otsuka Holdings and Otsuka Pharmaceutical

Platinum Kurumin and Kurumin
Certification system based on the Act on Advancement of Measures to Support Raising Next-Generation Children. Platinum Kurumin is a certification for Kurumin-certified companies that have carried out higher-level initiatives. (Ministry of Health, Labour and Welfare)

Platinum Kurumin:
Otsuka Pharmaceutical Factory, Taiho Pharmaceutical, and Otsuka Chemical
Kurumin:
Otsuka Pharmaceutical, Otsuka Foods, and others

Eruboshi
Certification system based on the Act on Promotion of Women's Participation and Advancement in the Workplace. Companies are recognized for excellent efforts to empower women in the workplace. (Ministry of Health, Labour and Welfare)
Eruboshi (Level 3): Otsuka Chemical (from 2019)
Diversity Management Selection 100
System recognizing companies that have improved corporate value through diversity management. (Ministry of Economy, Trade and Industry)
2014 Award: Otsuka Pharmaceutical
MONISU Certification
Certification system recognizing small- and medium-sized enterprises that excel in their efforts to provide employment to people with disabilities. (Ministry of Health, Labour and Welfare)
2020 certification: Heartful Kawauchi