Basic Policy
Throughout history, innovation has always been generated by people. At the Otsuka group, we strive to attract talented personnel, develop their individual abilities on an ongoing basis, and enable them to fulfill their potential. This enables us to continuously generate innovation.
Approach
In addition to medium-to-long-term business investments, the development of next-generation executive human resources is essential if we are to constantly achieve creative, innovative, and sustained growth in the medium and long term, as well as significant growth in corporate value.
In 2016, we launched the Otsuka Global Academy (OGA), human resource development program, with the aim of early identifying and nurturing talented personnel that will underpin the development of the next generation. Executive human resource development programs are produced and run in-house across the Otsuka group, while we also aim to realize effective HR development through collaboration with external agencies. The programs emphasize the handing down of corporate culture and seek to identify the kind of candidates required to lead the Otsuka group in the future. In April 2020, we launched the Global E-learning Platform in cooperation with Harvard Business School Publishing. Approximately 1,000 Otsuka group employees in Japan and overseas use this global platform to improve their business literacy and skills.
In addition, individual group companies are vigorously promoting human resource development. For instance, Otsuka Pharmaceutical has operated WING, a voluntary leadership study group, since 2009. Participants identify internal and external issues, and work in teams to discuss potential solutions before formulating a proposal for consideration. Taiho Pharmaceutical established "Global One Academy," a corporate university that aims to nurture the global leaders of the future, in 2016. Enrollment is voluntary and the selection process includes an essay and interview. In the one-year program, participants learn about Taiho's DNA, and acquire leadership, task-setting and problem-solving skills. Recognizing that good input produces good output, Otsuka Warehouse conducts various programs intended to inspire participants to generate unique new ideas. Programs offer ambitious employees a variety of opportunities, including the opportunity to attend business school courses, or to go on overseas tours of cutting-edge technology facilities in order to improve their IT literacy.
The Otsuka group is building an educational framework that enables each member of its diverse workforce to continue developing and displaying his or her individual potential and reflects the characteristics of each group company's business.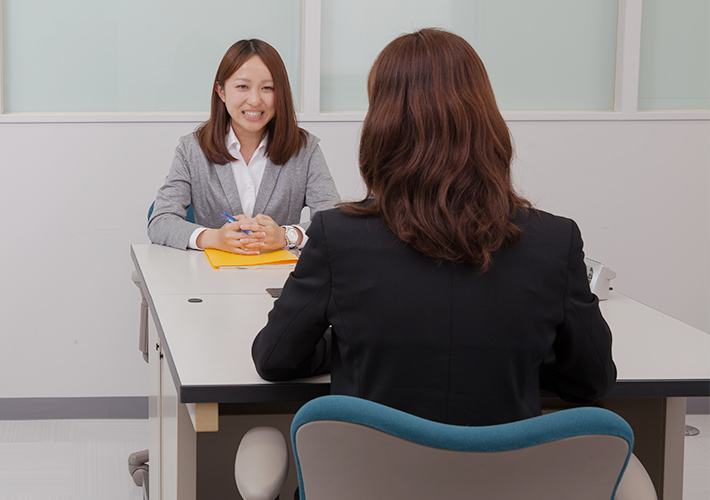 We have also established an open recruitment system1 and self-assessment system2 for the purpose of enhancing the capabilities of employees at each company.
At Otsuka Pharmaceutical, the Human Resources Department holds individual interviews with every employee, and follows up on the issues they raise. Interviews are conducted with more than 1,500 employees every year.
To enable employees around the world to fulfil their potential, Otsuka Pharmaceutical has introduced a new system for central management of global human resources information, and is also working toward achieving optimal human resource development and organizational strength. At Taiho Pharmaceutical, approximately one-third of personnel in the Human Resources Department have obtained career consultant3 qualifications, and the company actively supports career development that accommodates the wishes of each employee. In 2014, Taiho Pharmaceutical opened a career counseling office staffed with both industrial counselors and career consultants.
1

Under this system, the Otsuka group internally discloses requirements of a certain position or job and then fills it from among those who apply. Employees that satisfy the requirements can apply directly to the company offering the position and be transferred if the expectations of both parties are in agreement. The open recruitment system can be utilized by employees working at group companies in Japan, and is aimed at boosting employee capabilities and motivation, as well as invigorating exchange within the group.

2

Under this system, employees can submit opinions and suggestions regarding their current work duties and workplace, as well as career plan aspirations, to the Human Resources Department. The self-assessment system is implemented on a once yearly cycle, with the goals of further developing employee potential, ensuring assignment to appropriate jobs, and improving the workplace environment.

3

In April 2016, "career consultant" was defined in Japan's Human Resources Development Promotion Act and became a national qualification. Career consultants are professionals who provide consultation and advice on job selection and skill development to students, job seekers, people currently working, and others.
Otsuka Pharmaceutical Internship Program
Since 2010, Otsuka Pharmaceutical has offered internships through TwicePlan to middle- and high-school students to give them experience in business activities that seek to solve social issues, and have them work on problem-solving as a member of a company. To date, more than 5,000 students* have participated.
Otsuka America Pharmaceutical Certified as Great Place to Work
Otsuka America Pharmaceutical Inc. (OAPI), a U.S. subsidiary of Otsuka Pharmaceutical, received Great Place to Work Certification from Great Place to Work (GPTW), a global organization that surveys workplace culture and employee experience. GPTW conducts surveys and analyses of job satisfaction in 60 countries worldwide, and certifies companies and organizations that are judged to have achieved a certain level.
Organizations that earn the trust of employees have been shown to produce outstanding workplace cultures and superior earnings. In GPTW's surveys, more than 90% of employees said that "OAPI is a great place to work" and ranked it among the top innovative companies.