Yukio Matsutani


Outside Director
Member of Corporate Governance Committee

Ko Sekiguchi


Outside Director
Member of Corporate Governance Committee

Yoshihisa Aoki


Outside Director
Member of Corporate Governance Committee
Mayo Mita


Outside Director
Member of Corporate Governance Committee

Yoshiro Matsuo


Senior Managing Director
In charge of Otsuka Group Sustainability Promotion
Head of Otsuka Group Global Environmental Council
Member of Risk Management Committee
Member of Corporate Governance Committee

Shuichi Takagi


Executive Director
Business Portfolio Management
(1) Corporate Governance System
How effective is corporate governance at Otsuka Holdings?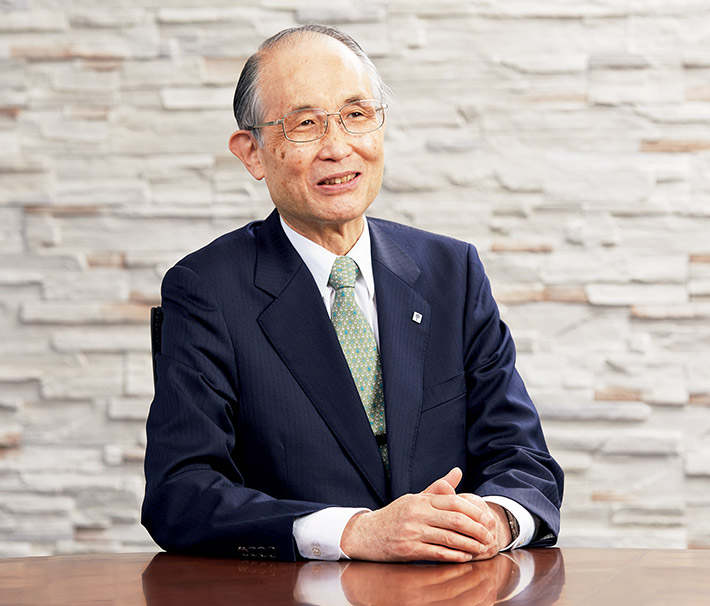 Matsutani
Outside directors play a significant role in enhancing the effectiveness of corporate governance, and in that regard objective standards are becoming more stringent. The Otsuka group conducts businesses in many fields with a focus on improving people's everyday health and vitality. Otsuka Holdings ("the Company") appoints outside directors with diverse experience in related fields, so it has been able to ensure discussions at or above a certain level of quality under the current system. Supervision is an abstract task, so transparency is important. In addition to supervision from an internal perspective, outside directors and outside Audit & Supervisory Board members are required to give an external perspective. "External" covers all stakeholders, including investors, business partners and consumers. I do not think there are any particular problems with the current supervision system. However, the perspective of outside directors and outside Audit & Supervisory Board members is important in terms of functioning as an objective check when conducting its business, covering matters such as whether any aspects are not transparent from outside the Company, either intentionally or unintentionally.
Adopting a holding company structure is an important step in enhancing the corporate functions of the entire Otsuka group. However, Otsuka Holdings must take even more decisive action. There is a possibility that momentum will stall if the Company simply functions as a holding company. I think the current structure is still not functionally sufficient to promote the growth of each operating company while maintaining operational control. It has been a mere 10 years since Otsuka Holdings was established, whereas the overall history of Otsuka spans more than a century. I expect further improvements from the Company in its ability to develop businesses.
Aoki
Otsuka Holdings' current structure is that of a company with a Board of Directors that executes business and an Audit & Supervisory Board. I feel that this structure is working well. It results in an environment where both Audit & Supervisory Board members and outside directors can exchange candid opinions without reserve, and I think our opinions are respected in decision making. As things stand, this has helped to maintain the effectiveness of corporate governance in practical terms, but society is increasingly calling for greater separation between supervision and execution. We must closely monitor this trend and work toward improving our system. Moreover, I think that cultivating management personnel is the most important factor in properly maintaining governance. In addition to training for management skills, I think Otsuka should conduct training that places more emphasis on management morality, or in other words, cultivating a sense of ethics to maintain sound management.
Mita
The ratio of outside directors on the Board seems satisfactory. Three female directors out of 13 provides an adequate gender balance, and the fact that two of the female directors are inside directors is significant. On the other hand, with the growing importance of overseas operations, the Company should be more proactive in promoting human resources who are familiar with overseas business. When conducting a variety of businesses, even though people may share a long-term vision as a group, ascertaining the changing conditions and status of each business in detail is not easy. I therefore feel that it is important for the Company to create a system for setting KPIs for each business, so that it can track business targets and their level of achievement for reliable oversight. I believe this will make business monitoring and management more effective.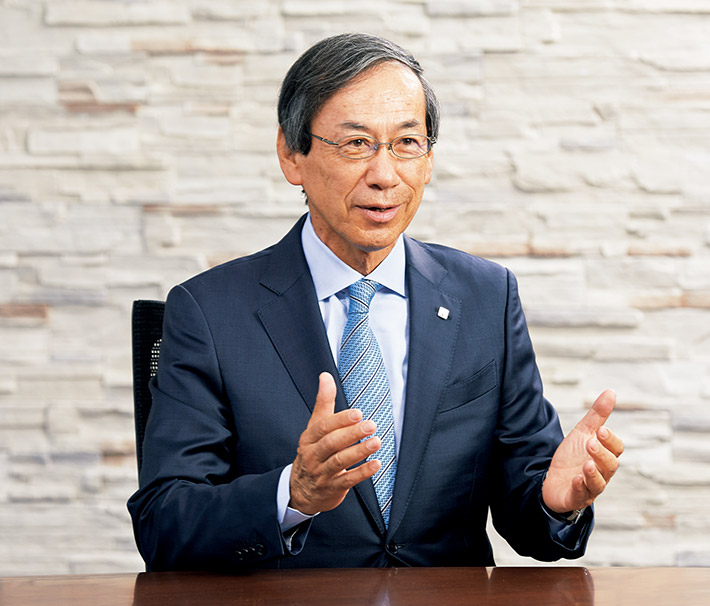 Sekiguchi
When considering the significance of corporate governance, and the purpose and mission of a holding company, I think Otsuka Holdings must ask itself what it can do to raise the collective strength of the Otsuka group to the highest level. From that perspective, I think we should fully discuss and examine the optimal structure for the Otsuka group's sales composition and what it should aim to be going forward. The business environment is changing at a tremendous speed, brought on by factors including the COVID-19 pandemic and the adoption of digital technologies. Just keeping up is difficult, but that alone is no way to succeed. Going forward, it will be increasingly important to establish a forum for suggesting and discussing what Otsuka must prioritize in taking action. The forum should bring together everyone's abilities, acting as a stage for people to openly talk about how to demonstrate the collective strength of the group, how to stay ahead of the times, and how to bring Otsuka's advantages to the fore.
Takagi
The Board of Directors of the Company operates under a system of executive directors, where multiple directors serve concurrently on the management teams of operating companies. Bringing together critical external perspectives and expertise from the front lines enables expeditious discussions at Board meetings. On the other hand, I think we must consider whether the current system is acceptable as it stands, or whether functions of a different order should be adopted for the Company in the future.
Matsuo
In the 10 years since the Company's stock listing, although the group's collective strength and a corporate governance system appropriate for a listed company have been enhanced and put on a firm footing, there are nevertheless issues remaining before Otsuka can be considered a truly global company. We have had ongoing animated discussions among directors about the ideal form of corporate governance, and we have received various insightful opinions from our four outside directors, who have diverse backgrounds. To move to the next stage, the Otsuka group must further strengthen its corporate functions. We have achieved some results in increasing corporate value to maximize group synergies. However, amid the dizzying changes in the operating environment, a company will not grow by simply playing catch-up, so it is necessary to accelerate our evolution. Looking ahead over the medium to long term, a key function of Otsuka Holdings is to lead the entire group. To do so, we understand the importance of cultivating human resources for management and opening the Company to external human resources.
We must aim to maximize corporate value premised on being accepted by society and having a social impact. I believe that this generation of management must establish a system that enables Otsuka to compete on a global level as a global company.
(2) Corporate Governance Committee
The Company has established the Corporate Governance Committee as an advisory body to the Board of Directors to deliberate on the nomination of directors and Audit & Supervisory Board members, the remuneration system and standards for directors, and other corporate governance matters. Please describe the status and effectiveness of the committee.
Matsutani
I think the committee is effective and there is no problem with the current system at this stage. I also believe its processes are appropriate and ensure transparency and objectivity. On the other hand, overseas businesses account for more than half of sales in real terms, and the system may not be sufficient to control overseas operations that have grown to such an extent.
Aoki
I do not think there are any particular major problems with the committee's operation. Currently, President and CEO Tatsuo Higuchi serves as chairman, but I think it is difficult as a practical matter for an outside director to serve as chair because of Otsuka's diversified business structure. It is increasingly common to think that such a committee should be chaired by an outside director, but I think that realistically it is preferable for someone who is closely familiar with the internal situation to take charge while incorporating external opinions. We can also exchange opinions with relevant departments, meet and share information with Audit & Supervisory Board members, and receive information individually on important matters, so I think that there are no problems with transparency and effectiveness at this time. As for governance of global businesses, however, it may be necessary to consider creating a system separate from the Corporate Governance Committee in consideration of future business expansion. Issues remain regarding globalization, and governance must be strengthened.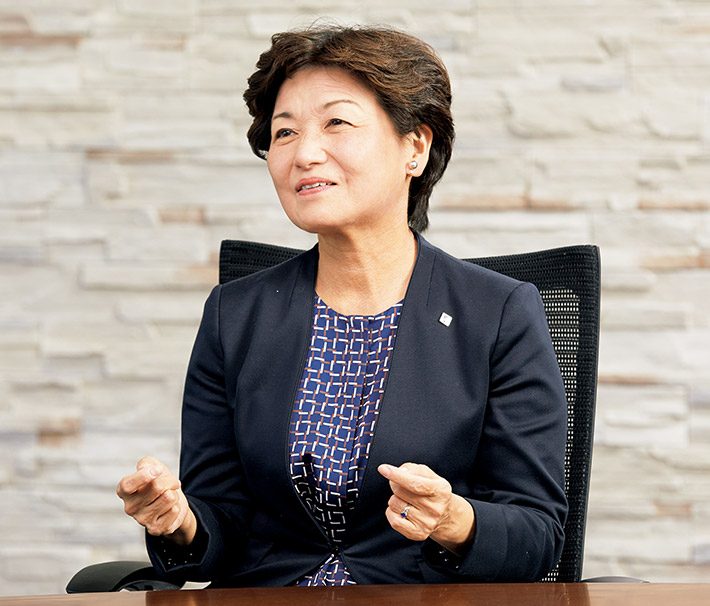 Mita
There is a high degree of transparency. We receive reference materials on the remuneration system, comparisons with other companies and other information, all of which facilitates lively exchanges of opinions during deliberations. On the other hand, I have the impression that there is a slight lack of speed in incorporating opinions from outside directors in structuring systems and businesses. The topic of "Diversity and Inclusion" is becoming more important in society, and my impression is that women are very active in taking the lead in actual business execution at Otsuka. Is it a coincidence that women have been able to play more active roles, or has this been supported by special mechanisms such as promoting women to higher positions, improving motivation, role sharing between women or mutual support systems? I would like to discuss these points.
Sekiguchi
Bearing in mind that discussions of sustainability will further increase going forward, it might be better to have separate committees—one to discuss nominations and remuneration and another for governance. With regard to the former, aside from the directors of the Company, many other human resources throughout the Otsuka group play major operational roles. To strengthen subsidiary governance, in some cases it might be best if personnel matters regarding important positions at operating companies be discussed at Otsuka Holdings.
The Corporate Governance Committee is currently chaired by the president. It is a forum where very open discussions can be held, and at this point I have not noted any issues regarding transparency or similar matters.
Matsuo
The Corporate Governance Committee, which comprises all outside directors, the president, and the director in charge of administration, was organized to hold wide-ranging discussions on the nomination and remuneration of directors and Audit & Supervisory Board members as well as on corporate governance. Of course, I am aware that we also need to deepen our discussions on sustainability-related matters. The role of the committee changes according to the business and social environment. I believe that the role of Otsuka Holdings should also evolve.
(3) Global Governance of Operating Companies
The Otsuka group conducts its management with respect for the diversity and originality of its operating companies as it promotes further global expansion to achieve medium-to-long-term growth. What are your thoughts on the issues management faces in sustainably maintaining a unified and consistent overall direction as it manages diversified businesses?
Matsutani
Otsuka started expanding overseas from an early stage, and while it has solidified its business foundation over its long history, its governance is still developing. Since the business environment is completely different for each region and country, I think governance is very difficult to coordinate. Fortunately, due to efforts on the front lines, each business has stayed aligned with Otsuka's philosophy, but it will be necessary to strengthen the mechanism by which that is achieved.
Aoki
I have a sense that the global governance of Otsuka's operating companies has been driven by the excellent management skills and leadership of successive management teams. However, now that the group has grown to its current scale, I feel there is a need to reconfigure the system between Otsuka Holdings and operating companies, and between respective operating companies themselves, into a new form with a mechanism to "Trust, but verify." The creation of a mechanism that can weather further group expansion should help maintain governance and enable sound group development. To that end, I think the cultivation and diversification of management personnel is essential.
Mita
The corporate philosophy, "Otsuka-people creating new products for better health worldwide," is universal and easy to understand for people from everywhere in the world. On the other hand, some may have difficulty understanding Otsuka's culture as expressed in the values of Ryukan-godo (by sweat we recognize the way), Jissho (actualization) and Sozosei (creativity). To achieve the strategies of top management, it is important to set KPIs for each business, and to promote understanding and acceptance among employees. For that, dialogue with people on the front lines is indispensable. I think that spreading Otsuka's message will give employees a feeling of conviction and solidarity. Moreover, I think it is also fine to make changes suited to the times rather than insisting on a particular strategy.
Not just placing global talent in top management but establishing greater mobility of human resources between functions and group companies is likely to broaden understanding and facilitate the globalization of the group. I think broadening the scope of corporate projects and regional contributions beyond Tokushima or Japan to encompass the world, will also generate a sense of group solidarity. I expect that to lead to greater acceptance and growth for the Otsuka brand.
Sekiguchi
Decentralized management also requires a unifying force because it will fall apart if the centrifugal force is too strong. I think Otsuka has reached a stage where it should strengthen governance, or in other words, controls. One option for nurturing personnel is the dispatch of individuals with expertise in administration, accounting and finance to manage businesses overseas. The Global Business Support Department has been established at Otsuka Holdings and I feel it is making progress toward strengthening global governance. Risk management is also very important in global governance. I would like to see that function further enhanced going forward.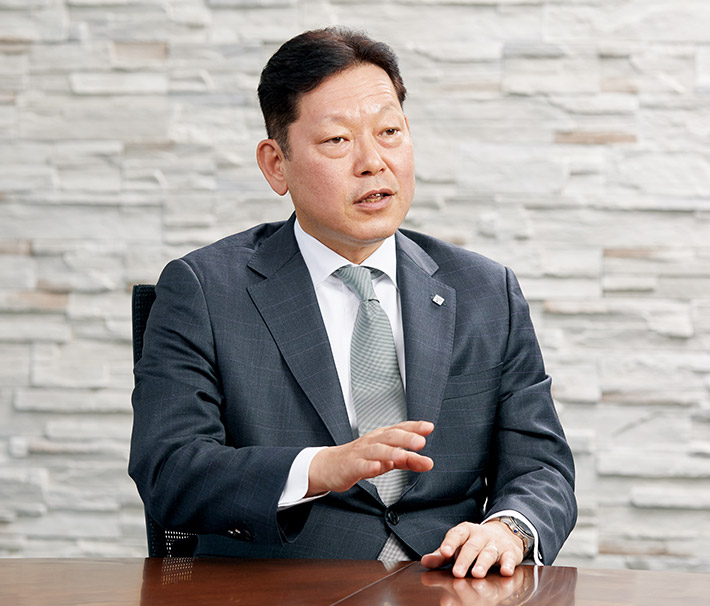 Takagi
The management of each operating company has been allowed a certain degree of freedom to encourage independence and the creation of innovative ideas. Also, as previously pointed out, Otsuka has proactively promoted globalization from quite an early stage. At the start there were restrictions on foreign investment and circumstances made it difficult to import Japan-based management. Globalization has progressed in various countries in recent years, and Otsuka's governance system is at last evolving. Group-wide asset-sharing is under way in various therapeutic areas, such as oncology and the central nervous system. The IV solutions business is also making progress through cooperation between Otsuka Pharmaceutical and Otsuka Pharmaceutical Factory. I am aware that we are at a stage where we should step up group governance for the sustainable growth of the Otsuka group. We are strengthening the monitoring function and building a system in collaboration with operating companies.
Matsuo
No matter how much its businesses expand or diversify, Otsuka must continue to uphold its approach to business and its systems for the unwavering actualization of creativity, as passed down by successive management teams. Organization and reproducibility are important for the group's future. Rather than sticking to what was successful in the past, it must build a structure that can reproduce its vision for itself as an organization.
I also believe that the structure of the Board of Directors needs to evolve and change in line with the Otsuka group's stage and direction from the perspectives of management supervision, maximization of group synergies, and global governance.
(4) Otsuka's Social Role in the New Normal and Achieving a Sustainable Society
The worldwide COVID-19 pandemic has had a major impact on society and people's lifestyles. What are your thoughts on opportunities and risks in the "new normal" going forward, and Otsuka's role and future issues as "a unique total healthcare company"?

In addition, in recent years there have been increasing calls for contributions to sustainability, and greater demands for corporate social responsibility. Now as ever, Otsuka aims to achieve sustainable growth and contribute to a healthy and sustainable society, based on its corporate philosophy and through its business activities that help resolve social issues. What are your thoughts on the direction Otsuka should take and its issues going forward?
Matsutani
The COVID-19 pandemic has had a substantial impact on companies, and there is still no end in sight. Even once the pandemic subsides, individual lifestyles and social conditions will be completely different, and companies will be required to change accordingly.
One of the greatest changes is increased use of information technology. There have been advances, but I think the largest impact has been rapid uptake by everyone from the elderly to children. This affects the entire corporate supply chain, making it essential for companies to prepare for any situation. Although every company is already dealing with visible primary impacts, each will also need to develop a flexible system to respond to secondary and tertiary impacts.
As for sustainability, companies have changed from their former way of thinking, which was to use the surplus from their actual businesses to contribute to society. Now, they view themselves as members of society in which contributing to its sustainability is also a path to business growth. The Otsuka group will also be required to reorient its corporate activities toward making a greater contribution to a sustainable society. Finding points of contact between social sustainability and corporate development is not easy, but I think not doing so will make corporate development impossible over the medium to long term.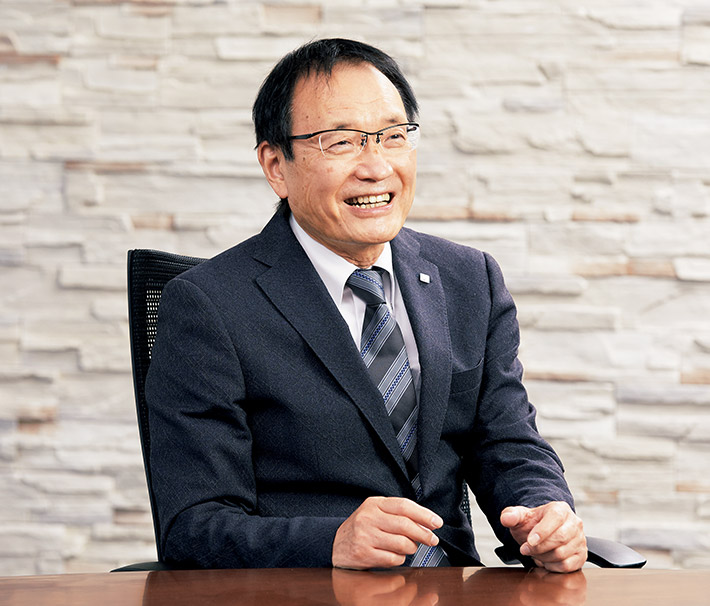 Aoki
I find the phrase "a unique total healthcare company" very appealing. I think most people want to lead healthy, long, enjoyable and beautiful lives. Otsuka has been operating in line with that perspective, and I think it should continue in that direction as it achieves sustainability. Otsuka's strength is in the solid business structure and profit of the Pharmaceutical Business, as well as its culture of tenaciously engaging in the creation of products that benefit people worldwide, such as POCARI SWEAT and Calorie Mate. I think there will be greater demand for products that take a preventive approach to maintaining health in the future, so I would like Otsuka to focus on creating such products in the Nutraceutical Business.
Mita
Currently, while the Pharmaceutical Business is Otsuka's main source of profit, the profitability of the Nutraceutical Business has also been steady in recent years and brands in the food business have a strong presence in Japan. Amid the growing social trend of health awareness, I believe that the Otsuka group's wide-ranging portfolio and long-term product and brand development are its core strengths. It is one of the few companies in the unique position of being able to provide comprehensive healthcare solutions. Even if the Company's strategy is aligned to a sustainable approach, keeping all products and businesses going indefinitely will surely be difficult in this era of rapid change. Investment will also be required to develop new products and services and to utilize digital technology. What will Otsuka focus on in the short term, the medium term and the long term? While making decisive investments with a view to the future, it may be necessary to sort out what is no longer in demand due to the changing times. This does not mean that Otsuka Holdings should have a short-term orientation, but rather a vision and strategy that looks ahead.
Sekiguchi
I believe that conducting business activities in line with the corporate philosophy, "Otsuka-people creating new products for better health worldwide," will contribute to people's health and a sustainable society as a matter of course. In addition, from the start, Otsuka's approach has been to use an extended timeline, not making judgments based on short-term results.
Otsuka's scope of business as a total healthcare company will be extremely important in this new era, and the concepts of prevention and pre-symptomatic healthcare, and measures for individual health management also apply in the control of infectious diseases.
In addition, in the wake of the COVID-19 pandemic, a considerable amount of both business operations and opportunities have now shifted to the digital realm. The crucial questions will be how Otsuka can best make use of this shift and how it can develop products and services that use digital technology, not just to improve efficiency in areas such as promotion and new product development, but to capture the needs of this new era.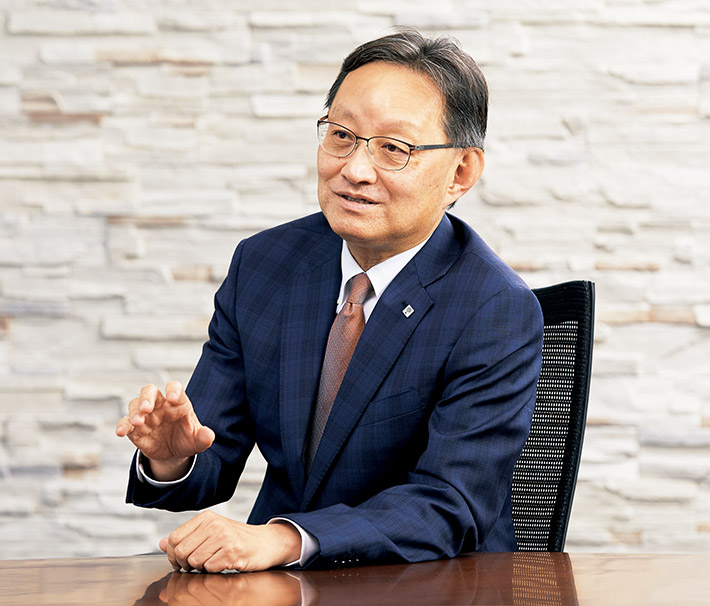 Matsuo
Our digital technology strategy is not a passive one. We view it as something we must do ahead of other companies to proceed to our next stage. We must set forth our digital technology strategy as one of the core strategies of the next medium-term management plan. Sustainability should be recognized as an intrinsic aspect of business activities. This view led Otsuka to become a signatory to the United Nations Global Compact in 2016. People will not rally to Otsuka unless it is an appealing company that fulfills its corporate responsibilities for a sustainable society. However, we cannot take a long-term perspective without an earnings base, so we intend to invest in medium-to-long-term growth while staying committed to maintaining our current business performance. Otsuka is capable of identifying and overcoming issues, and looking to the future with ideas unlike those of other companies. We will continue to strive to be a vibrant, active company. Opinions may differ among diverse types of business and diverse management personnel, but the alternative, one in which everyone has the same opinion, would be senseless. Through a lively exchange of opinions, I would like to lay the groundwork for the next stage and create an organization with reproducibility.